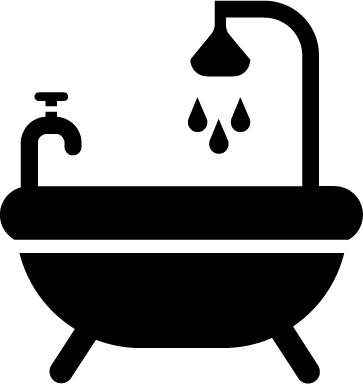 System restore spa treatment
System Restore, a recovery tool for your mind and body.
Try this re-energising and skin soothing spa treatment, to leave you feeling refreshed and renewed. For around £26 you will get 5 treatments + a brush to keep for life. You will need… x1 body brush, x1 300g pouch of bath salts and a 50ml bottle of body oil.
1 - Using brisk motions, brush from top to bottom always brushing towards the heart. The purpose is to stimulate the lymphatic system and encourage circulation.

2 - Soak in your bath with a tablespoon of system restore bath salts, bentonite clay removes toxins from the skin and the juniper oil will leave you feeling renewed.

3 - After your bath apply a small amount of body oil all over your skin, paying particular attention to areas of stubborn fluid retention. The oils are packed with citrus, which breaks down fatty acids and further improves circulation.

Bonus tip* You can also try a clay spa melt for added moisturisation as you soak. Just an idea for special occasions!
HOME SPA TREATMENT IDEAS
MUSCLE MANAGEMENT
Iron out those aches and pains with this invigorating body treatment.
EASE ACHES & PAINS
DETOX WITH CLAY
Designed to draw out impurities and deeply cleanse your skin as you soak and enjoy.
SHOP DETOX TREATMENT
DEEP NOURISHMENT
Enjoy silky smooth and deeply nourished skin and beat the effects of harsh weather.
REPLENISH AND SOFTEN