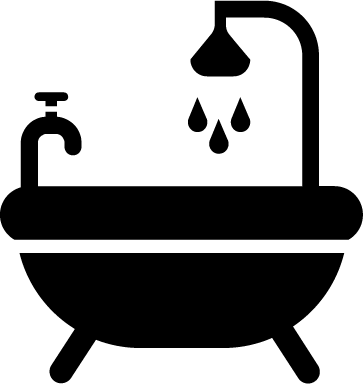 Mindful Moments
A relaxing ritual to help rid your mind of clutter and bad vibes.
Our go-to for those extra stressful days where you just need to take a step out of the fast lane. For around £21 you will get three treatments, plus a mood roller to take around in your pocket. You will need… x1 three pack of shower melts, x1 soy wax candle and x1 mood roller.
1 - Wash away any worries or stress with your mood melt in the warm misty shower, inhale all the essential oils and take your time.

2 - Next, light the candle to fill the room with a delicate scent and set your intention for this gentle practice.

3 - Finally apply mood roller to pulse points to the wrists next and temples, rub your wrists together and gently breath in the aromas.

Bonus tip! - Each of our scent options has a specific purpose, find one to match your mood…
HOME SPA TREATMENT IDEAS
MUSCLE MANAGEMENT
Iron out those aches and pains with this invigorating body treatment.
EASE ACHES & PAINS
DETOX WITH CLAY
Designed to draw out impurities and deeply cleanse your skin as you soak and enjoy.
SHOP DETOX TREATMENT
DEEP NOURISHMENT
Enjoy silky smooth and deeply nourished skin and beat the effects of harsh weather.
REPLENISH AND SOFTEN